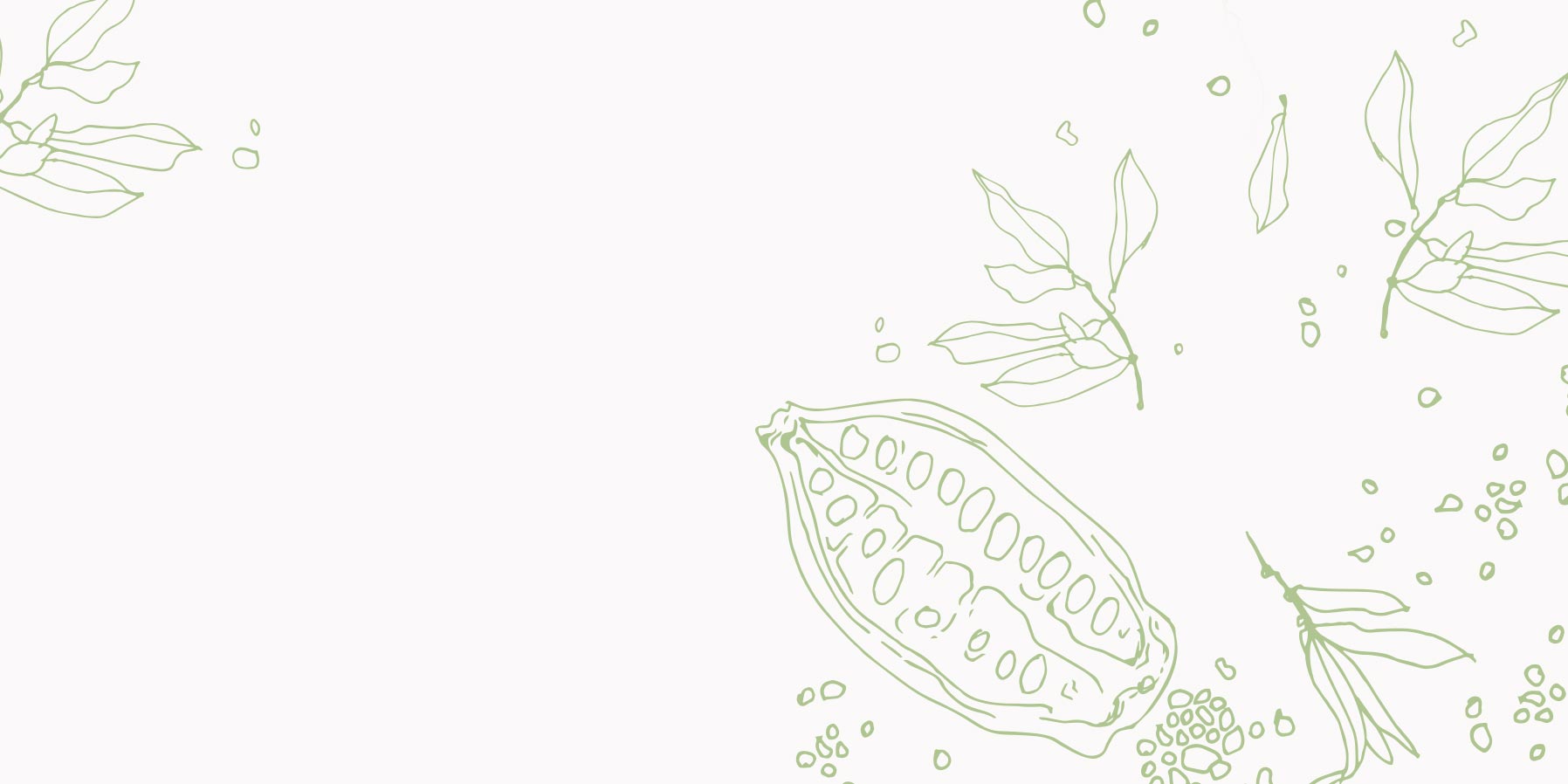 Experienced
beauty therapists &
hairstylists
in Hendon
Enhance the natural glow of your skin and hair with effective hair and beauty treatments from the experts at Mitra Beauty Land.
Welcome to Mitra Beauty Land
Mitra Beauty Land is a luxury unisex salon, providing an extensive range of effective beauty treatments and solutions. Established eight years ago, we provide an array of hair, skin and beauty services for customers in Hendon, Mill Hill, Golders Green, Colindale, Edgware and beyond. From hairdressing solutions and beauty treatments to non-surgical facial treatments and aesthetics, we can do it all.
As professionals, we offer a first-class service with up-to-date technology and pride ourselves on having an excellent local reputation.
Laser and beauty treatments
- Laser hair removal
- Laser treatments
- Microdermabrasion
- Skin tightening
- Microneedling
- Cellulite reduction
- Threading
- Waxing
- Eyelash extensions
- Facials
- Lash lifts
- Make-up
- Manicures
- Pedicures
- Wedding hair and make-up
- 3D body shaping
- Fat Reduction
Massage therapy & tanning
- Indian head massage
- Body massage
- Swedish massage
- Sunbed
Hair
- Brazilian blowout
-Balayage
-Dip dye
- Ombre
- Cutting
- High lights
- Blow dry
- Perming
Aesthetic
- Botox anti wrinkle treatment
- Fillers
- Profhilo
- Aqualyx Fat Disolving
- Vit B12 injections
Color & Cut
testimonials
I had a grate experience with my hair color and cutting thank you mitra & Afsoon
The saloon is cosy, clean and welcoming, the staff is friendly, polite and heartwarming. They all made me feel so special, treated me with respect and overall you can tell they love their job! Particular thanks to Afsoon, an absolute gem! She has taken her time to reach fantastic results with my very much in-need of love hair. Absolutely smashing experience, will take my mum there soon and I highly recommend it!
Maria Rita Basile
16:21 26 Jul 22
Hillary Mae
19:24 22 Jul 22
Shahzad Kambakhsh
10:11 15 Jul 22
Excellent haircut from Afsoon. Thanks again 🙂
Almeera Hasham
18:51 06 Jul 22
Such lovely and friendly people, I felt very welcomed and she did a lovely job. Thank you 🙂
Poppy Stanton
10:31 06 Jul 22
Afsoon was very helpful, asked me questions on how I style my hair and made sure to check with me every step before cutting. Very happy with my hair thank you!
Elisabeth Stainton
09:56 25 Jun 22
Thank you Zara for a professional and friendly wax service, I'll definitely be coming back!
Laurie Rosten
13:01 15 Jun 22
Joana Clark
12:25 09 Jun 22
Menal Abiat
17:28 07 Jun 22
Asal Pournaghshband
12:53 18 May 22
It is a really good salon, thank you!
Virág Muzslai
15:27 13 May 22
Marsela Gurra
11:23 28 Apr 22
Rubee Francisco
14:14 12 Apr 22
I can't recommend Mitra and the whole team enough. They are absolutely professional and take care of you 100%. I have been struggling with hair stylists that are not passionate with their work for many, many years. These ladies are amazing. I had my hair cut and highlighted and my teenage daughter had her hair cut. They spent time with us to understand what we want and what we like. I also had my eyebrows done with Mitra and they look perfect. The salon is friendly and cozy, a little gem in this year.
Had an amazing experience with afsoon, highly recommend the Brazilian blow-dry with her, very friendly
Sophia Martin
17:50 01 Apr 22
Farnoosh soltanisarvestani
18:53 25 Mar 22
Maryam Aziz
17:38 25 Mar 22
Great service from Afsoon! Thank you! I will be back
Vbuystuff Cobuz
13:27 25 Mar 22
Justyna Szymaszek
17:16 09 Mar 22
Great experience – first took my daughter for a haircut at 2 and then myself – very lovely atmosphere, care and great cuts – thank you!
Janine Janes
10:35 09 Mar 22
Love this place, I go there all the time to do my hairFull head of highlights, haircut, blow-dry.But really they have so many other beauty treatments I haven't tried yet. The woman who worked there are so nice and welcoming: Afsoon, Zara, Mitra and more..
Annael Dupont
23:14 05 Mar 22
jia banthia
16:48 05 Mar 22
Shivani Patel
12:15 05 Mar 22
Angela DWEK
17:33 04 Mar 22
Beautiful salon, very nice lady afsoon gave me an amazing haircut, very talented! Would definitely recommend!:)
Mina Mahmud
14:55 02 Mar 22
iulia paduraru
15:28 26 Feb 22
Fantastic service and so pleased with the highlights
jennifer Flanigan
11:41 26 Feb 22
Georgiana Chitian
13:10 24 Feb 22
I have been a regular customer here for over 3 years now. Great customer service, great prices and always happy with the final results. Highly recommend it!
Majka Homolova
12:52 19 Feb 22
Brilliant hair cut, lovely ladies.. just what i wnated.. thank you
Mariam sadat
17:24 18 Feb 22
I got permanent waves and I'm so impressed with the politeness of the staff and the treatment, I am in love with my new hair and feel so confident thanks to them!
Charlotte Sheehan
15:34 16 Feb 22
Great new haircut, went from long hair to bob and fringe, excellent service!
Rima Saini
14:32 12 Feb 22
Went to Mitra Beaty Land for a wash, cut and blow dry. The stylist was very nice and not only gave me a nice haircut, she also went through the trouble of curling my hair beautifully for the weekend ahead.
Charlotte Høyberg Holm
19:22 11 Feb 22
Iwona Kwietniowska
13:25 05 Feb 22
Angelika Rudnicka
10:53 29 Jan 22
I've received the Botox and filler in this clinic and I'm absolutely happy about the results. Very clean environment and friendly staff.
Irena Terry
21:05 12 Nov 21
Have been here several times to get my colour, highlights and cut sorted. Every times I had a great experience, my hair turned out amazing and the two stylists were fantastic. Would recommend.
Marsa Tehrani
09:13 04 Nov 21
Dr. Ebrahim Ali Khani is truly amazing! His practice is clean and the staff is friendly and professional. During my first consultation, we spent a great deal of time discussing my skin, past treatments and my general health. At no time did I feel any level of pressure to commit to any form of treatment.He was thorough in asking about all my medications and the possible side affects during my procedure. This is the first time I've come across a medical professional who has taken the time to get to know me and understand what my end goals are.Having confidence in Dr. Ebrahim Ali Khani's skill set, I proceeded to do the treatments we discussed. During my follow-up appointment two weeks later, he was equally as patient and took his time evaluating the affect of the fillers. I'm am so impressed with Dr. Ebrahim Ali Khani, his practice and my results.
I get my hair cut here often, but the last time i got it cut by a lady called Viola, and she was amazing. She spent so much time making sure my hair looked amazing and really styled it so well. Honestly best hair cut i ever had. Thank you
Great experience, love the range of treatments available, and friendly staff!
Rebka Jones
20:08 06 Sep 21
Meli Rafiei
16:46 05 Sep 21
A very pleasant start to finish experience, manage to get a booking 30 mins of my arrival…therapist Anna was super professional and did a fantastic job in a timely fashion. Next up is the laser treatment!!!! Yayyyyyyy
Yassir Darr
15:08 10 Aug 21
They have amazing group. I 'm very happy with the results and services. Thank you
Afsoon Marvi
08:24 17 Jun 21
Ive been going to mitras for my laser treatment its clean, tidy and professional. Mitra herself does my treatment which is an added bonus
Mitra Beauty recreates a very pleasant atmosphere, even in the difficult moments we all face in the current pandemic. I am satisfied with the quality of the services, the excellent hygiene of the place, and the friendly attitude from staff. I had the pleasure to use their services and I was extremely pleased. I definitely recommend that you come and immerse yourself in this amazing atmosphere.
Reneta Ivanova
19:23 19 May 21
Super, super, great experience !
Great service, very clean environment and friendly staffs, the therapist make me feel very comfortable. Very good result for laser hair removal and I'm really happy with my stylist. I would definitely recommend this place.
Debra Jo W
17:30 01 May 21
The best hair and beauty clinic in Hendon area.Such a fantastic experience . Very professional and friendly atmosphere. After care is amazing and the price is competitive as well as cleanliness. Highly recommended.
Jade Smith
12:15 28 Oct 20
I just came back from this salon with my hair beautifully coloured by owner I believe ( Mitra) , i was very anxious to go during this time but oh wow , as soon as you go in there is a stand that you can santize your hands and all chairs are separated very nicely, staff clean everything as soon as one customer is done and it was so assuring, i will definitely recommend this to my other friends who are looking for somewhere like this. Prices are reasonable and atmosphere is lovely, thank you so much and see you soon
Shadi Tehrani
15:08 30 Jul 20
Azita Tehrani
11:41 27 Jul 20
I had my hair done by the lovely Mitra, and couldn't be happier.
mahdis garousi
19:39 18 Jul 20
Mitra Monfared
09:56 18 Jul 20
Best beauty salon in London, friendly, high standard and best customer service. Always happy with my visit.
I always get my hair colour/cut done at Mitra beauty land. Hair colour done by Rana she's Brilliant at colouring my hair, always turns out the way I want it. Rana knows about colour/hair type'S and goes on what she thinks it's best for me depending on what I need done. Mitra cuts hair Nicely, just got my hair shortened and Layered. It turned out perfectly for the shape of my face. Cleanness is 100% good value for money, good quality hair products, professional and efficient every time. I travel all the way from central London to Hendon to get my hair done at Mitra beauty land I recommend this salon.
Sona Khamseh
15:38 12 Jul 20
Michał Zdunek
14:53 10 Feb 20
Had an amazing massage, the salon is immaculate and they are very professional and friendly, would recommend
Tu tu Monroe
17:30 01 Feb 20
I booked to attend last minute for a wash and blow dry. I was in a super rush for my birthday and as I have extra long hair – the team were amazing and super accommodating to get me out in time – had 2 hairdressers pampering me and going that extra mile to give me a bit of a styling too! I even ended up getting quick nail varnish too while getting hair done. Felt like an utter princess as they went over and beyond to make me feel special for my birthday experience and accommodate how last minute they were able to squeeze me in.Thank you ladies! Was a pleasure.Ps I had a facial here once previously and the lady was bloody amazing! Will def go back xx
Sudacris A
00:24 31 Oct 19
Papp Melinda
15:51 29 Oct 19
Really happy with service
Hamid Alikhani
17:02 19 Sep 19
I did laser here and my experience was amazing. Kawssar was amazing and made me feel comfortable. She was so sweet and the environments is very welcoming. I would defiantly recommend the laser.
Theresa Khoury
11:08 05 Jun 19
Monika Samiec
15:30 16 May 19
Great experience at Mitra beauty, they are so friendly and knowledgeable. I'm not even half way through my sessions of laser and can see great results already!
leonie devine
06:58 20 Jan 19
Such a friendly team and wonderful service. I would highly recommend Mitra Beauty Land to all and Koosa knows exactly what she is doing, always makes me feel calm and relaxed. Five star service
Jenna Kara
17:17 23 Nov 18
Had my laser and fat freezing done by mitra beauty land amazing results after one session already reduced my size and vwry happy with my laser treatment resultVery friendly staff and nice atmosphere/strongly recommended
Hadis Safariyan
11:51 14 Sep 18
Just had amazing wash, cut & blowdry at this place. Mitra is lovely and so talented. Such a great experince- I have finally found the perfect salon! Will be back and recommending to everyone, thank you. Go and get pampered 🙂
Sophie Ellen
13:39 06 Sep 18
Come here for girl time. The ladies here make you feel like one of the girls.Have a nice lemon tea whilst having a mani or pedi. Make sure to ask for your feet to be used with a file instead of just exfoliating scrub though.The women are amazing and make you feel so welcome.Will be back again soon
Perfectly Coordinated
11:36 17 Aug 18
great experience will defo be going back again
Nora Talal
13:20 02 Jul 18
I had a Brazilian blow dry and a cut and the result was amazing! Great professionals and very nice people! I truly recommend it!!
Cátia Pereira
09:30 07 Jun 18
Tomasz Linke
12:38 12 May 18
Amazing job!I had my hair done and I love it. Best salon in north London !highly recommended.
Gita Savad
22:05 10 Feb 18
I've been there for highlight and hair cut. Very friendly staff, fantastic work and reasonable price. Will difinitley go again and strongly recommend it.
Samane Nemati
22:53 08 Feb 18
lovely Samadzadeh
22:45 08 Feb 18
Great addition to the high street , clean environment and friendly staff , nothing is too much trouble , very efficient and attentive
Shadi Naghussi
22:45 08 Feb 18
Radek Kawer
09:59 30 Jul 17
agnieszka Apoń
21:36 15 Jun 17
Najlepszy salon fryzjerski w Londynie
WIESŁAW PIOTR IWANOWSKI
23:44 29 Jan 17
Dee Wieczkowski
18:56 05 Jan 17
Medium area laser £50

No prize

Microneedling £50

No prize

Hair services %30

2 cups Cryo fat freezing £80

Radio frequency facial £30

No luck today

Eyebrows microblading £100

£10 voucher

No prize

Shellac manicure £15

No prize

£20 voucher

Get your chance to win a prize!

Enter your email address and spin the wheel. This is your chance to win amazing discounts!

Our in-house rules:
One game per user
Cheaters will be disqualified.
perfect shades
Ask us anything
It seams that you haven't connected with your Instagram account